StoneBridge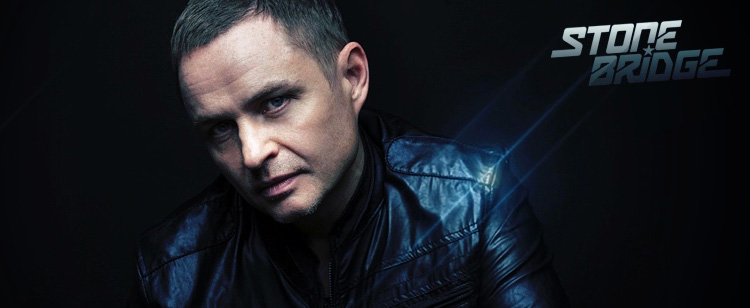 Mixes
About
Since tapping into the musical mainstream with his remix work for artists such as Robin S, Sia, Texas, Missy Elliott, Madonna, Taio Cruz and Ne-Yo, Grammy Award nominated artist, producer and DJ StoneBridge has not slowed down. StoneBridge has taken his unique brand of sexy, groove-ladled house to crowds throughout the world. His DJ travels have encompassed top bill performances at stages from Australia's Future Music Festival, Sundown Music Festival and Wet Electric to Womb in Tokyo, while being a regular guest at clubs like London's Ministry of Sound, San Francisco's Ruby Skye and Detroit's Bleu.

In his early days, StoneBridge created Sweden's first DJ/Remix company, SweMix. He turned a basement operation into a hugely successful record label and brand and as part of this, StoneBridge was responsible for worldwide hits like Robin S 'Show Me Love' (StoneBridge Mix) and later earning his GRAMMY Nomination with Ne-Yo 'Closer' (StoneBridge Club Mix). In 2012 StoneBridge received a BMI Songwriter of the year award as co-writer of Jason Derulo's 'Don't Wanna Go Home', which uses StoneBridge's iconic 'Show Me Love' bass line.

His prolific musical output has led to three studio albums. StoneBridge's debut LP came in 2004 with the arrival of 'Can't Get Enough', which garnered international acclaim among clubbers and the world's music press. The album went on to sell over 60.000 copies and spawned undoubtedly two of StoneBridge's biggest singles to date; 'Put 'Em High' and 'Take Me Away', which both scored UK Top 10 chart positions. He then returned to the studio to complete the next album, 'Music Takes Me', which featured massive hits like 'SOS', 'You Don't Know' and 'Close To Heaven'. His third artist album, 'The Morning After', released in 2010, was regarded by StoneBridge as his 'musical chef d'oeuvre'. The title track and second single from the album 'Trip'en' saw StoneBridge maintain his form for success.

StoneBridge has just unleashed his classic 'Put 'Em High' with hot new 2016 remixes giving him a second Billboard Dance #1 following his single, 'If You Like It' that also went No 1 in May 2016. Recent singles include 'A World Without You', 'Believe It', 'Losing Control', 'You Can Have It All' and 'Be Kind' (with Crystal Waters) and all chalking up massive streaming on Spotify and supported by top DJs and radio stations worldwide. Hot remixes include Betty Who 'I Love You Always' (#1 Billboard) Dawn Tallman 'Teardrops' (#5 Billboard), Rob Thomas 'Pieces', 'True Original' (#5 Billboard), WTS ft Gia 'One Night' (#1 Billboard) and Sted-E, Hybrid Heights & Crystal Waters 'Synergy' (#1 Billboard).

With his music regularly chalking up playlist support on radio networks such as BBC Radio 1, Sirius XM and Kiss FM, StoneBridge's presence on the airwaves is familiar. This led to StoneBridge hosting his own weekly StoneBridge #bpmMix radio show on Sirius XM/BPM broadcasting to millions every Saturday throughout North America as well as his weekly StoneBridge HKJ Podcast. As a resident at Sirius XM/BPM his name has become synonymous with Saturday night dance music.

In addition to his busy studio, radio and touring commitments, StoneBridge also runs his own record label Stoney Boy Music, established in 1997 and boasts early releases from future stars Axwell, Eric Prydz and Robbie Rivera and the highly acclaimed sub label Dirty Harry Records.