R3hab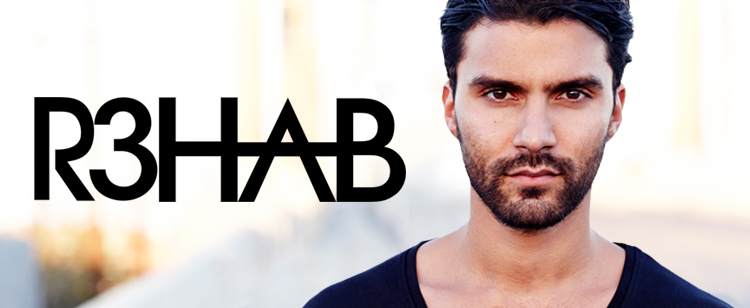 Mixes
About
From the influential Dutch circuit to his place at the forefront of global dance music, R3HAB now stands for a brand everyone can sink their teeth into. Catapulted into the limelight courtesy of a string of successful original material and remixes, his is a stamp of quality recognised on club floors, festival stages and the digital market alike. Sporting an agenda for big sounds with melodic stamina, 2016 marks another year in which Holland's hottest export is dropping anchor on every corner of the globe.

With over 200+million Soundcloud streams, 55+million Spotify streams, the heavyweight producer balanced chart-topping original material as well as a collaborative spot on Calvin Harris's Motion album. Remixing everyone from Taylor Swift, Rihanna, Beyoncé, Calvin Harris and John Legend along the way, R3HAB remained a beacon as to where evolving artists could adapt and engage new and exciting territory whilst staying true to the dance floor.

An integral element of this reliable brand can still be found on the club floor, but R3HAB's live experience has found further room to excel and engage. After playing to over 2million fans in 2015 and a prime slot at Coachella, 2016 marks another landmark in the globetrotting DJ's playbook, with further global festival action complimenting a staggering international tour schedule throughout the year ahead. With plenty of landmark musical artillery to come throughout the year, there are no signs of the Dutch heavyweight hitting the brakes anytime soon. Where future proofing an experience for the masses without compromising on the energy is concerned, R3HAB has all bases covered.Rising Dutch DJ and producer R3hab has established his name in the international dance scene in a short period of time. His producing skills and love for electronic music have made him one of the highest requested remixers in the dance scene right now, remixing for artists like Lady Gaga, Katy Perry, Rihanna, Jennifer Lopez, David Guetta, Tiësto and Pitbull to name a few.

R3hab has played at the most famous clubs and festivals around the world, from the USA, Australia and Asia to all parts of Europe and the Caribbean. R3hab will continue his trend of travelling around the globe and bringing his music close to you, as well as surprising people with more top quality remixes and original material.